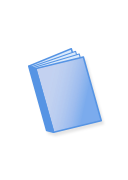 QRコード(所蔵情報)

Hyperfine interactions
フォーマット:

図書

責任表示:

edited by Arthur J. Freeman and Richard B. Frankel

言語:

英語

出版情報:

New York : Academic Press, 1967

形態:

xvi, 758 p. : ill. ; 24 cm

著者名:

書誌ID:

BA03431432
類似資料:
1

図書

Tribological technology : proceedings of the NATO Advanced Study Institute on Tribological Technology, Maratea, Italy, September 13-26, 1981

M. Nijhoff, Distributors for the U.S. and Canada, Kluwer Boston

7

電子ジャーナル

Hyperfine Interactions

Springer International Publishing

Manchester University Press, Crane, Russak

Clarendon Press, Oxford University Press

North-Holland Pub. Co., American Elsevier Pub. Co.